Eye aesthetics and make-up services in Norwich
On top of traditional make-up services, such as bridal make-up and make-up for special occasions, we are also fully trained and fully equipped to perform cosmetic tattooing.
***When skilfully done, the permanent make-up looks very natural, making the face look radiant all the time.
Permanent Make-up

An advanced form of cosmetic tattooing.  
Eye brows
Lash enhancement (

upper and lower –  a natural look)



Eye liner
Lip liner

Mineral Make-up that is suitable for all skin types.
Cleanse and make up
3

0 mins – 

£24
Make up lesson



60 mins – 

£48
For the eyes – basics
Brow trim  
£9
Brow trim and tint
£17
Lash tint
£16
Brow tint
£10
Lash & brow tint
£23
HD Brows
£30
***Please note: A patch test needs to be carried out 24hr prior to treatment.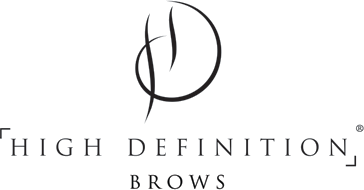 High Definition Brows
High Definition Brows beauty is now within your reach. Thanks to a unique seven step brow-shaping treatment, you can have the ultimate in well-groomed, high definition eyebrows. This includes a consultation, tinting, waxing, threading, tweezing and finishing.
£30
BrowSculpt 
Brow lamination with a bespoke HD twist. This treatment tames unruly brows, corrects brow shapes and can also give you that full and fluffy brow look. This includes the full High Definition Brow treatment. Lasts up to 6 weeks.
£40
***Please note: A patch test needs to be carried out 48hr prior to HD treatments. This is done in the salon by our therapists.

Nouveau Extend Lashes 
Semi Permanent lash extensions – soft and curved, just like natural lashes and bonded to each lash individually. Nouveau Lashes are fuss free, fun and in fashion. The best lash extensions available. Create that dramatic look.
£69 – 1 hr 30 mins (full set)
£40 – 60 mins (In-fills)
£35 – 45 mins
£25 – 30 mins
LVL Lashes
A curling treatment which enhances your own lashes giving them a longer, fuller look from root to tip, to create a wide-eyed youthful appearance. This treatment adds length, volume and lift to your own natural lashes without lash extensions and can last up to 6 weeks.
£49
***Please note: A patch test needs to be carried out 24hr prior to treatment.